We're in the midst of putting together video tutorials that cover each of Strata's main features. I figure I'd leak some of these ahead of time on this blog, as many may find them useful.
This first video is sort of a basic "rules of the road" for getting around the Strata interface. It's a little over 3 minutes long and covers things like using tabs, panels, various views, and controls in the table view like moving columns and editing.
If you're an expert Strata user, you've probably already got these bases covered. However, there's a good shot that many people will probably pick up at least one thing new.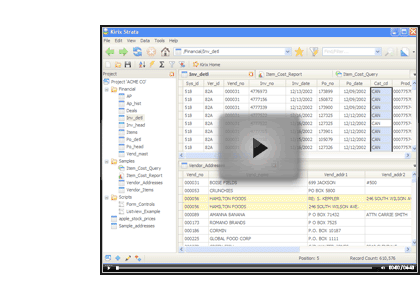 More rogue tutorial videos to be posted soon…