Wednesday, October 10th, 2012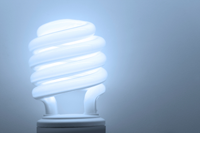 Yikes. It's been a while. We've been pulled off on myriad other important projects, but happy to announce a new upgrade to Kirix Strata. Better late than never, right… right?

In addition to lots and lots of under-the-hood stuff fixed, stabilized and optimized, we've got some nice features people have been asking for. Here's a list of the highlights:
XLSX and ACCDB support. It's been a long time coming, but you can now import directly from the newer file formats from Excel and Access instead of using CSV or XLS/MDB workarounds.
Report formatting. Reports now support cell borders/lines as well as vertical alignment. Yay!
In a bit of sad news, with this upgrade we say goodbye to the Linux version of Kirix Strata. Historically, there hasn't been enough commercial traction for the version and, unfortunately, supporting it further is cost prohibitive.
In addition to the things above, we've made many improvements to various bits and bobs throughout the package, which should lead to better overall performance. Download the Windows 32-bit version here.
Enjoy!
P.S. Mea Culpa. We've experienced some unrelenting spam issues on the blog comments and forum as of late and we're trying to clean that all up; sorry 'bout that and thanks for your patience.