Just finished up showing Kirix Strata™ off at the MySQL Conference and Expo in Santa Clara, CA the past couple days.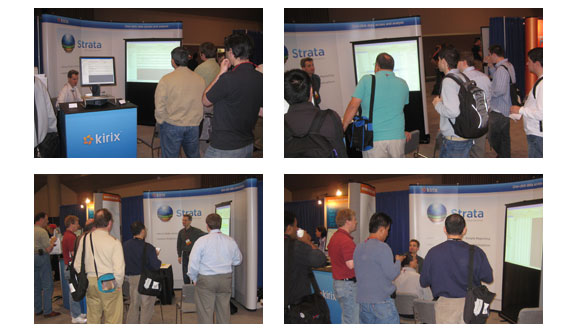 We had some great crowds, excellent questions and plenty of discussion about how Strata can fit in to a MySQL shop. Besides the hands-on data analysis and querying Strata allows, people seem pretty impressed with how quick and easy it was to generate ad hoc reports.
We also had the chance to meet a lot of great people from various companies — definitely some pretty cool technology out there. One company in particular that we were impressed with was SnapLogic. They're sort of like Yahoo Pipes for the Enterprise — they make data integration really simple. We even had the chance to hook Strata up to some of their data feeds… it was like a match made in heaven.
Well, nothing like doing demos all day for two days in row. We'll try to match that and then some at the Web 2.0 Expo next week from April 23rd through the 25th. If you'll be attending, please make sure to drop by and say "hi".