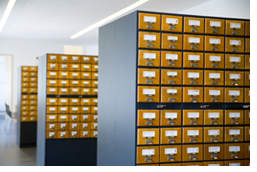 It was intriguing to see how all this newfangled web 2.0 technology was applied during the US presidential campaign this past year (organization, multimedia, etc.). It's also quite interesting to hear about some of the big ideas for how the new administration wants to change how government works. And, not to be outdone, the opposition party is also getting into the Web 2.0 game.
According to Nextgov, it appears that Vivek Kundra, current CTO of the District of Columbia, is going to be given the nod as the next e-government liaison. From the article:
Kundra also is a strong proponent of giving the public access to government data. "Why does the government keep information secret?" he rhetorically asked during an interview with Nextgov. "Why not put it all out in the government domain?" [Since arriving in Washington], I've made all the government databases public. Every 311 call, every abandoned automobile, who has responded, etc. It provides high-level oversight of the daily tasks of government."
A more in-depth bio of Kundra can be found at this recent Washington Post article. A couple of the more intriguing things that he promoted in the District of Columbia were the DC Data Catalog and "Apps for Democracy."
The data catalog covers all kinds of DC data from crime statistics to — ahem — most recent roadkill pickups. It's also available in a wide variety of formats. The "Apps for Democracy" was a kind of mashup contest to see what kind of apps could be developed to improve DC resident's access to data. It was highly successful, providing 47 different applications for a fraction of the cost of formally contracting out these projects.
Of course, changing such a huge, bureaucratic system as the Federal government will not happen overnight, but it is encouraging to see more of a focus on making data available in a timely manner (and in usable formats).
For those interested in this sort of thing, I'd also recommend checking out the Sunlight Foundation, which is focused on government transparency. Also, TechPresident and Nextgov are both news sources focused on following all things e-gov.
Got any other interesting links on this topic? Please feel free to post 'em in the comments below.